IKEA Small Spaces – Small Ideas
SPACE. There's only so much.
'
When you run out, that's it.
Or is it?
What could you do more with the space you have?
In addition to new IKEA 2015 Catalog, IKEA comes out with a short video clip too. Very interesting video. Enjoy!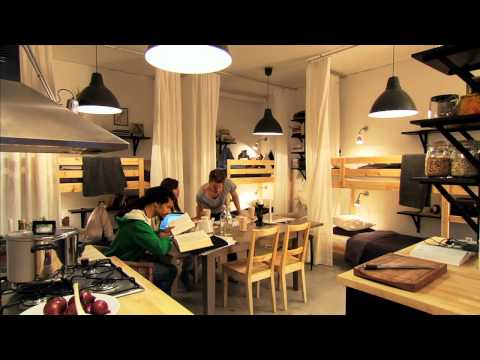 Small ideas are about finding and using hidden spaces and choosing furniture that does more than one thing. It's about being creative, a little rebellious and doing what you dream about, no matter how much or how little space you have. And we think that is a pretty big idea.
 

    A dream home doesn't have to be big, just smart.
Gosh… I LOVE this tagline!
IKEA has comes out with more and more ideas to make full use of small spaces. Are we heading towards smaller dwellings? Maybe. With increasing prices of some properties in prime locations, coupled with limiting available landbanks, built-ups have to be reduced in order to make housing more affordable. Ops don't tell me, we need to stay in 400 sq ft apartment by 2020.